About Bukeyashiki
〜約1000坪の敷地に広がる日本庭園、文化財級の古民家、茶室、竹林、BBQサイト、広大な山林
これらを一般貸出いたします〜
The building we call Bukeyashiki was built about 140 years ago and took about 10 years to build. Bukeyashiki was first owned by a very wealthy family, then a restaurant for a number of years. In 1976 Mr. Nakajima purchased the building and used it for volunteers to have meetings. Now Bukeyashiki is used for all people to have gatherings and meetings, but also for filming movies and commercials and learn about Japanese culture. Please come and visit us!
Book a reservation or ask questions Please make a reservation via e-mail to hinodebuke@gmail.com. Phone calls are for Japanese speakers only. For questions please contact via e-mail (preferred).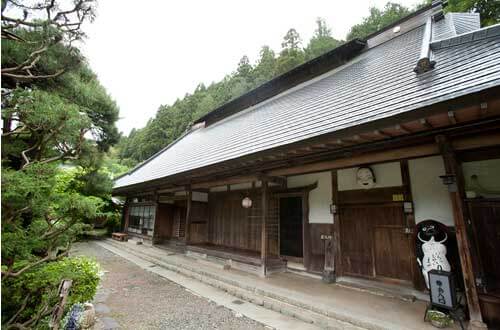 Access 
Tokyo Hinode BUKEYASHIKI
We do not have train stations or bus stations close by, so you will need to take a taxi from the closest train station. From Ome station (it is on the Ome line), it will take about 15mins. From Musashi-Itsukaichi station (it is on Itsukaichi line), it will also take about 15mins.
Train
Coming from Shinjuku area—Take Chuo Line toward Takao. Get off at Tachikawa Sta. and transfer to Ome line, then you get off at Ome Station.
(If you can get on a train going to Ome, you don't have to transfer trains. You get off at the last stop.) You take a taxi to Bukeyashiki.